When this all started, There was no 1.5" spring available for the our jeeps.
There is a sweet spot for this level spring for people who are trying to do certain things with their trucks, but are not trying to go nuts with them.
You can build a very cool jeep without spending a lot of money and in this thread we are going to show you how.
Here is a picture of Black Betty, who's mods are out of control and beside her is "Lola"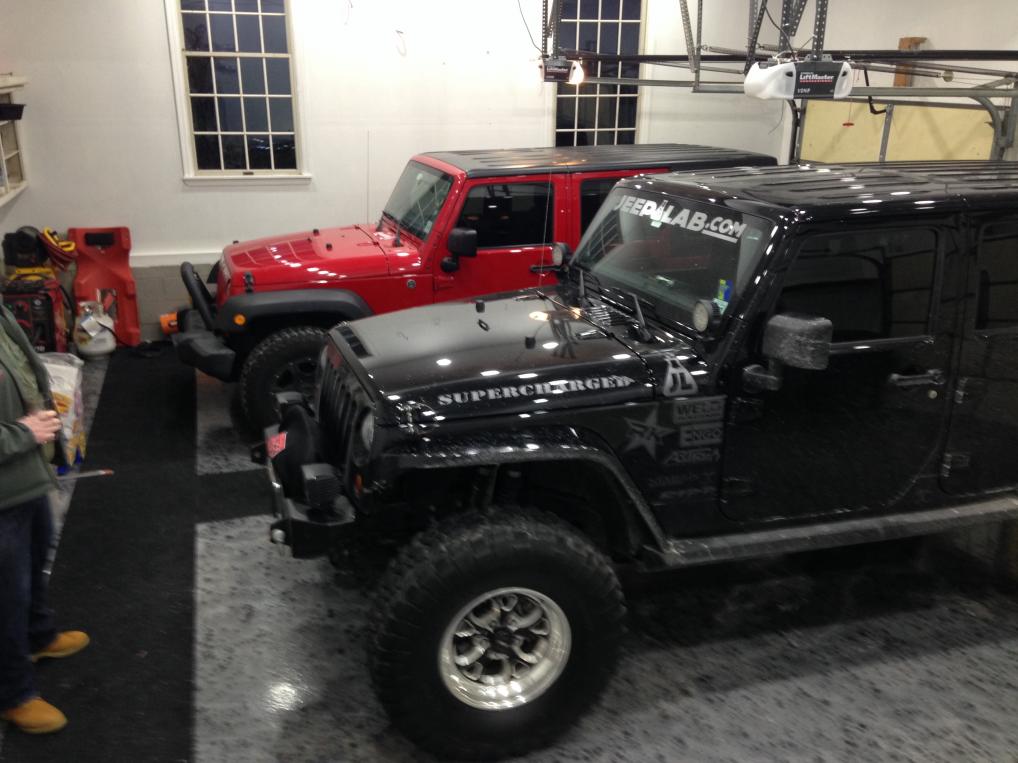 Lola is a Sport. Her owner has taken the first step by replacing her tires with the stock rubicon tires BFG KM 25575r17.
So she's starting to look a little meaner, next we are going to put her 1.5'' RK springs in.