Over the last week my Rubicon has undergone some significant changes, the most important being the installation of Metalcloak's Gamechanger 3.5 inch suspension lift with 6-pack shocks. The Gamechanger offered me 14" of wheel shock travel in a bolt on system - which is unheard of and unmatched as far as I know. Anyway. I thought I'd share some pictures of my install process here and there. Extensive testing and off-road use will follow, but this is day one of having it on the road. Just had to share!
Here is Jesse's girl pulling into the bay preparing to lose some parts!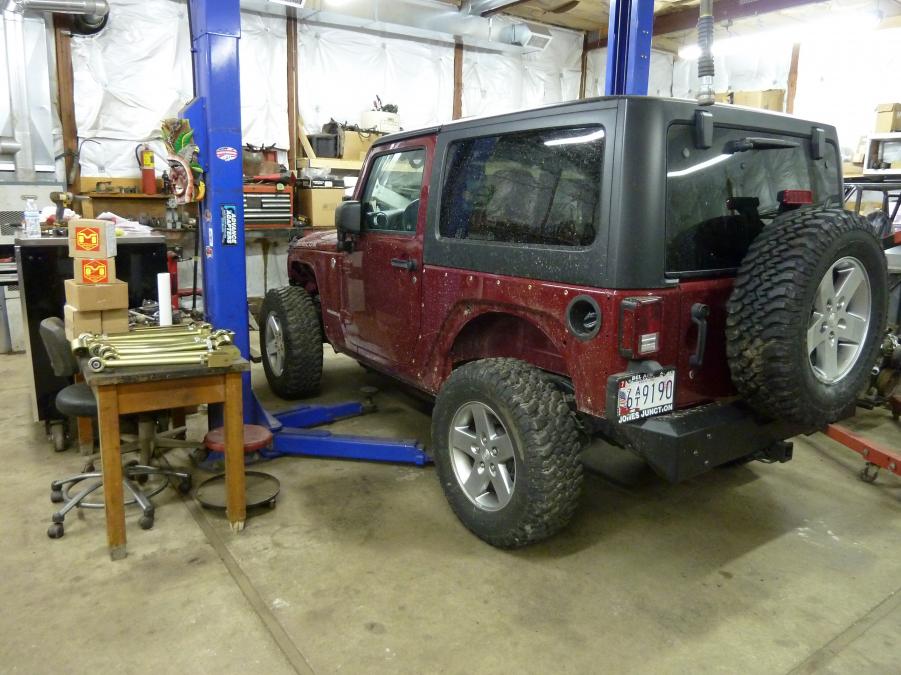 This is the Gamechanger 3.5 inch system's components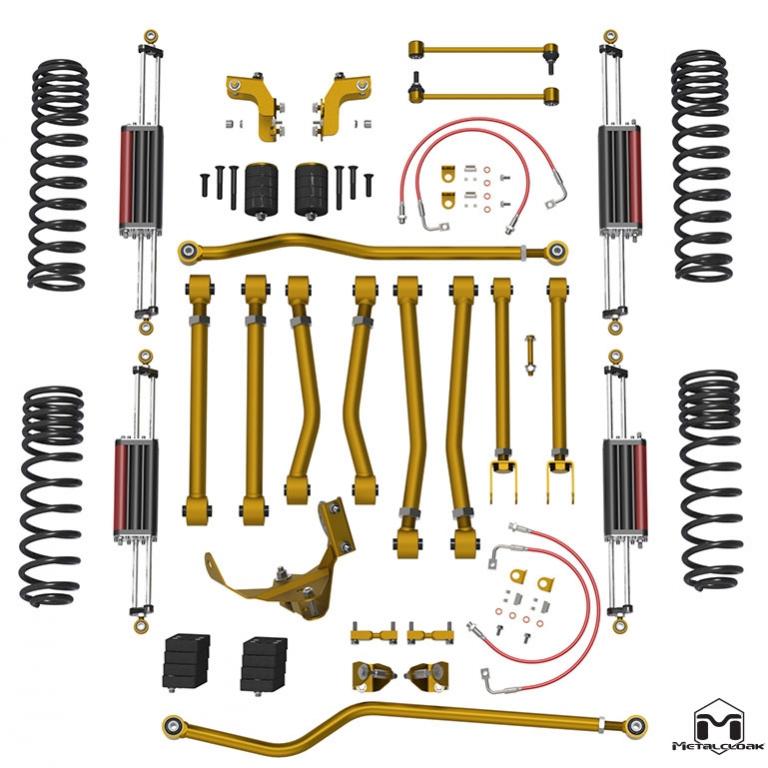 Wheels off, and stock axle coming down!