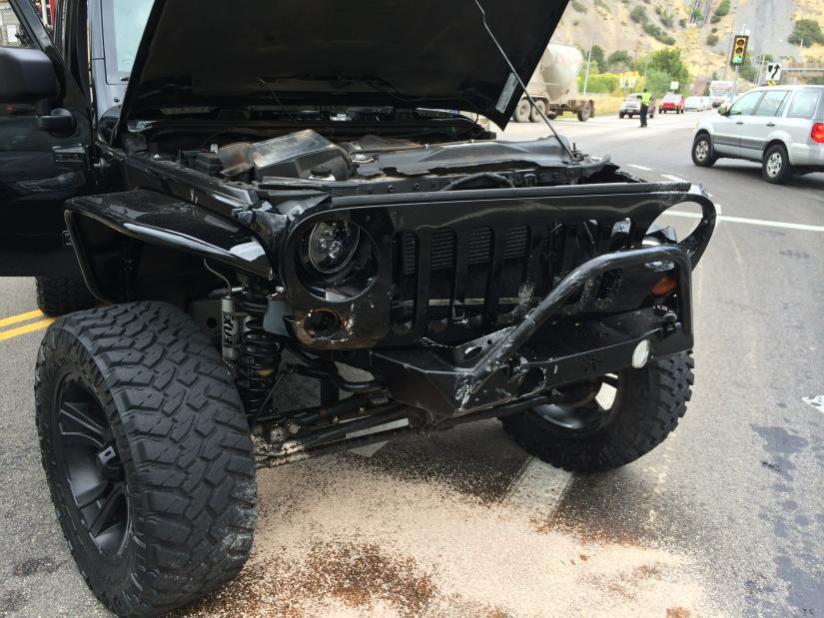 I have experience with wrecking a modded Jeep. Dealt with two accidents now, and both my father and father-in-law are in the insurance industry. My dad is actually a 35 year State Farm Agent.
So here's the deal, and one that most people don't get and get mad at your insurance company as they don't understand. Separate from the rider as mentioned earlier, the insurance company will pay you what your car is "worth" today, if you bought it today. So, don't get pissed with them when they try to establish what it was worth, instead, help them. The claims adjuster, ALL he cares about is having enough documentation to come to an agreeable figure and cut you a check. He doesn't care about you, he doesn't care about State Farm, all he cares is that he has documentation to cover his ass, so help provide him that documentation.
What you need to do is start grabbing all your invoices of add-ons. Then, research up on what the resale value is of your vehicle today, find the high, medium and low. KNOW THESE PRICES... Get them from all sorts of places, autotrader, local dealership etc. Claims adjuster will probably be dead on with this figure, but if you don't know prior, you can't disagree if you feel he is low. LET THEM give you their pay-out price first. If you like it, run with it, if not, just say "I think I have some documentation that will show you it is actually valued more at today's pricing" and offer up the documentation.
By being nice, and showing documentation of the EXACT SAME TRUCK on-line as what my wife had just totaled, I walked away with $6k MORE than what I paid for our truck. I actually made money with State Farm on the accident. I had an accident in a brand new VW Passat (months old.) I called up my dealership and said "hey, I'm sending State Farm your way to establish pricing... You give them a real high price of what that thing is worth only being months old, and I bet I'll be buying another one from you." Dealership faxed over an official document saying the vehicle would have only depreciated $0.18 per mile from new. Claims adjust took my mileage and multiplied by this (because... he had documentation from a legit dealership) and then said "Okay, they say MSRP was $$$, minus the $0.18 deprec, so how about $$$$.$$?) Answer YES - because they offered me more than what I bought it for, and dealership got another sale.
Oh, one other thing, they will want to evaluate cost to total vs cost to repair. Make sure you bring donuts to the repair shop that does the estimate ;-) Tell them you'll do future business with them if they make sure on their estimate they don't miss a single nut, bolt, screw, washer, special paint, special grease, whatever. You want the garage estimate to be as high as humanly possible. And then ask them to push it just a hair more (that's where the donuts come in.) If the accident came in to the engine block, then you have a chance. If you're new fangled bumper stopped it from hitting the engine, then there is probably no way in hell they will total it. Make sure garage evaluates if the engine needs to be replaced VERY CLOSELY. If they are in question, tell them to go hard towards replacement, tell them you don't want to have worry down the line.